BAUER SEA TRAPS are made in Sidney BC Canada
TRAP ACCESSORIES
Sinking (Weighted) Ground line 5/16"

Choose any length up up 1800 feet,
or pre-cut lengths in 100, 300, 350, 400 foot coils.
100' $15.00 300' $42.69 350' $48.80 400' $55.77
We offer Bait containers that fit into our traps bait cage, in 2 styles, Scotty bait containers S670 & S672 $3.99
And cylinder style Bait Barrel HB-6 31/2" X 6" $6.59
We are the Vancouver Island Dealer for all Safe-T-Pot pullers
SAFE-T- POT PULLER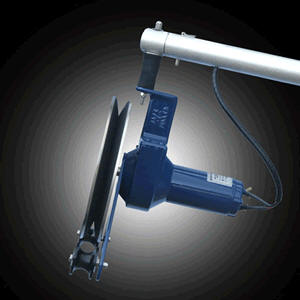 ALASKA Sport Model
Part #STP-1600 •1.6 HP 12-volt Electric Power Head
•Stainless Steel Self-Grip Sheave
•Air Bellows Foot Switch & Solenoid
•10 Gauge Wiring Harness
•60 AMP Circuit Breaker
•1 ½" Schedule 80 Aluminum Davit
•UHMD Sleeved Gunnel Bracket
•Kick-Plate Bracket w/SS Quick-Release Pin
•Now including Factory-installed Roller-Fairlead™ & Quick-Detach Kit™
•200# capacity. Complete Unit
$ 1399.00

PRAWN BAIT
Used by commercial prawn fishermen and sport fishermen,
we blend two of the most productive Prawn Bait Pellets, (one fast scent release, the other slow scent release) and add pure fish oil scents to the mix.
This ensures you get the most out of your bait. 6.8lb Jug $15.49
TRAP BUOYS
A1 Net buoy $28.23